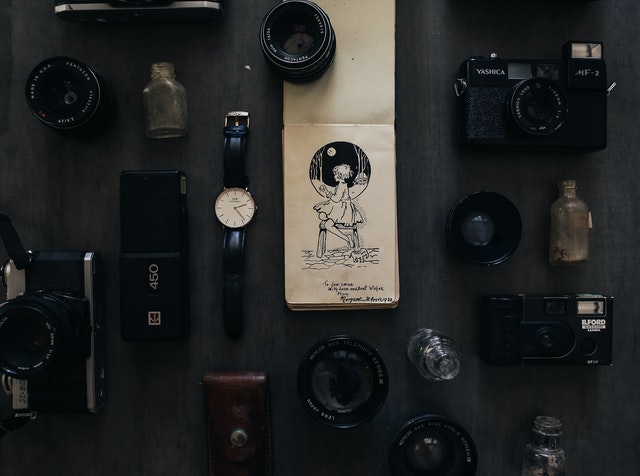 The Longines watch has been around for centuries. The company is also committed to innovate and the brand for centuries to come. The popularity of these elegant watches is great. Not only is it a modern watch, but it also suits the time and society at the time. Because there is a lot going on now about diversity, they have also designed several unisex models. This way everyone gets the chance to wear what he or she wants. Next to elegance, it is also important for the company to deliver performance. They are always busy to produce an even better working watch. Most models have been around for decades, but there is always room for improvement! The timepieces can not only be worn on a normal occasion, but there are also many models that are just a bit more luxurious for a night out or a party.
For whom is the Longines watch suitable?
The Longines watches are of Swiss origin and are marketed for both men and women. This brand started back in 1832 with a wide collection. Through the years it has only become more. They were also called the founders of the chic watch. You will find a diversity in the number of colors which are available. Previously, everyone wanted gold, silver or metal. However, nowadays it is also more important to wear neutral and dark colors. These often fit better with a business outfit for both men and women. Besides classic models, they also have an extensive collection of somewhat larger watches. Especially men like to have something big. This you see more and more back in the buttons on watches. The movement is of high quality so these watches are also quite expensive to buy. However, it is an investment in the future that you can easily earn back because the watches also last longer.
The story behind the brand
The Longines watch was launched by August Agassiz who at the time was still operating under the name Agassiz & Co. The company's headquarters have been located in the Bern region for two centuries. Sustainability and quality has been high on the agenda from day one. This is an aspect that has become increasingly important in recent years, and as a result the sales of these watches are only increasing. The meaning of the name is oblong meadows which also refers to the vision and mission of the company. They design namely quiet watches that are mostly worn for business. By now, so many watchmakers have stopped that this is officially the oldest registered company in the world in the watch business. Since 1903 they also produce watches for ladies. Meanwhile, there is a large collection for both women and men.
Where to buy Longines watch?
In the past, Longines watches were mainly worn by older people. This was because they were expensive items that required a long time to save up for. Meanwhile, the great success of the watches has made them a lot more affordable. However, there are still many watches sold for thousands of euros. Often, you can find these watches only at the exclusive dealers or jewelers. Nowadays, there are also webshops that sell these watches. However, it is more common to go to the store because of the expensive purchase value. Here they can also give you professional advice. The collection varies from nice and tight bands to thicker striking bands. All materials are produced sustainably so you still have a professional product.
The popularity of the Longines watch ladies
The Longines watch ladies has only been around since 1903, but it provides a large part of the turnover of this company. In reality, women often spend a lot of money for an accessory where men just find it too expensive. However, we see a shift in the market where also men are spending more and more money on it. An expensive watch can be owned for life and therefore it is a sustainable choice. You do not have to buy a new one every few years. Besides metal and steel bands, there are also plenty of models available with a leather strap. This ensures that it is even finer and lighter on the wrist. There are several collections to choose from, of which the Heritage collection is the most popular in the Netherlands.
These materials can be used
Generally speaking, for Longines watches, stainless steel, silver or other precious metals are chosen. These have more elegance and often also have a luxurious look. There are also models that are made of real leather. This ensures less weight but also enough space for a bracelet or other accessories. Since 1916 they have been making rectangular models as well as oval ones. A part of this collection you can still see in the current models. From then on they started to pay more and more attention to scientific expeditions and new methods for the watch. They also designed the first special pilot watch, which is still extremely popular among men today.
Buying a solid Longines watch
Longines watches are known for their excellent appearance and the strong materials used. They were also the first who designed the wristwatch. They now fall under the Swatch group with several famous brands provides the best quality of watches. The durable materials are not only, but also a functional. Everything is made of the highest quality even the dials are in some cases made of real silver. Also you see that the watches are getting a thicker ring around the glass. This is to ensure that the watch is less easily damaged. There are also many variants with additional functions such as a date display or stopwatch. Many celebrities have one or more watches of this brand in their collection.
The cost of a Longines watch
The price of a Longines watch starts at around 500 euros and can go up to 5000 euros. The difference is often in the materials that are used to make the watch. Often a roman movement is chosen because it has always looked the most professional. There are also small models for ladies and gentlemen who like to wear bracelets. There are several models that also have a number of extra features. You can see exactly how many hours it is in the 24-hour format, but also the date is visible. You can also see the seconds in a separate clockwork and sometimes there is a stopwatch. The diameters of the different models vary from very small to very big and powerful. Often they are water resistant up to 100 meters, so you can wear them in the shower or while swimming.
The popularity among the whole world population
The Longines watches have been very popular among the world population since the beginning of the watchmaking era. They are also watches that exude elegance and are often worn in high society. Originally, they are still produced in Switzerland which is known as the best watch country worldwide. When you buy this watch at a real jeweller's, you can often choose a different strap. This band will be custom made by them so that you can make the watch lighter or heavier. Besides that it is also a watch that can last a life time when you take care of it. You see more and more models with extra reinforcement around the mineral glass. This ensures an even smaller chance of defects or damage.